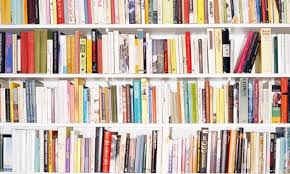 BOOKSTORE ACCESS VIA OUR SHELVES !

FOR SIX YEARS RUNNING, THIS BOOKSHOP AND OUR ONLINE NATIONAL BOOK TOKENS SERVICE, WAS FEATURED IN THE 'BOOK SPECIALIST' SECTION OF THE 'GOOD WEB SITE GUIDE' : CLICK HERE OR ON THE BANNER ABOVE TO ACCESS THE BOOK TOKENS ORDERING AREA

CLICK ON THIS BOOKWORM FOR THE TOKENHOUSE BLOG !
TOKEN HOUSE PARTNERSHIP OWNS 'FIRST BOOKSHOP'
CALL UK 0800 6125350 FREE UK.
For more information go to :